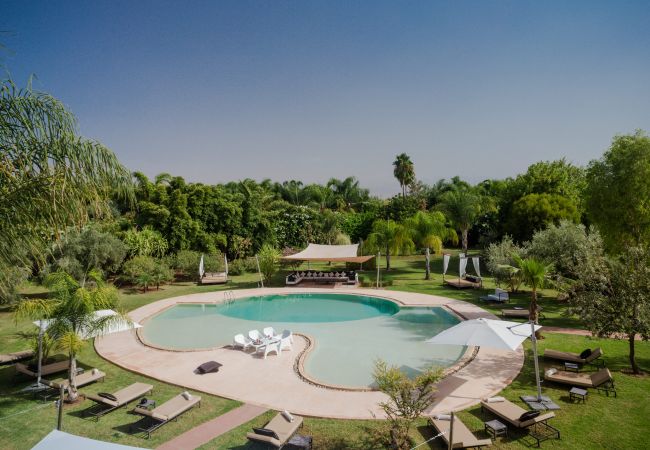 Virtual tour
Pars
Marrakesh |
Villa
This 8-bedroom villa in Marrakech is the perfect place for a holiday with friends or to celebrate happy events such as engagements or birthdays.
There are plenty of opportunities to relax: lush grounds cover an area of two and a half acres and there are two pools.
This superb residence is located just nine miles from the edge of the Imperial City providing the perfect opportunity to...
Check in:
26/11/2020
Check out:
03/12/2020
Contact