Discover all the riads in Marrakech and Golf Villas.
Indeed, with 150 holes in service and more than 100 under construction, Marrakech wants to become the Florida Golfing in Europe and gives all means. And what a joy to come play a round of golf in Marrakech in winter, often over 20 ° C on the fairways! Beyond that, Sejour-Maroc.com has always favored Villas near golf Villa Malekis golf, golf Abalya Villa, Villa Akhdar golf are all within 10 minutes of golf.
Moreover, many pros regularly every year come from France, Belgium, Switzerland and the UK with their trainees to enjoy the mild temperatures of the winter to fill teaching golf with exceptional conditions.
The golf courses in Marrakech and sejour-maroc.com grant pros very special conditions ... Contact us!
TESTIMONY
Yann BACHELET (42 Roanne-France)
"This is the sixth year that I go to Marrakech via sejour-maroc.com with my students. 100% success. This is a quality hotel."
Royal Golf Club of Marrakech
27 holes
Address: Ancienne Route de Ouarzazate BP 634 – Marrakech
Tel: 212 524 40 98 28
Review of Philippe POUMAERE - Manager sejour-maroc.com:
"The old course is quite short and narrow. To try to play my disability, I prefer to play 9 holes of the old course and the 9 newly built holes."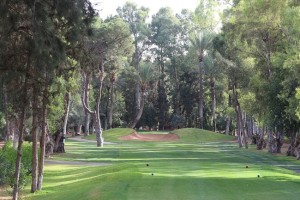 Since 1933, the Royal Golf de Marrakech is the true preference of golf courses in Marrakech. With a 27-hole legend to discover in a real exceptional and unique garden in Morocco (15 000 trees such as Aleppo pine, eucalyptus, palm, olive, orange ...! The Royal Golf de Marrakech is a wonderful place where amateurs and confirmed find their pleasure.
Practice lovely / Can rent your equipment on site.
ATLAS GOLF CLUB MARRAKECH
9 holes
Review of Philippe POUMAERE - Manager sejour-maroc.com:
"I love this 9-hole and the general atmosphere of this golf reserved for a perfect class fans including me!"
Adress: Route d'Amizmiz BP 2064 Marrakech
Tel: +212 524 37 66 66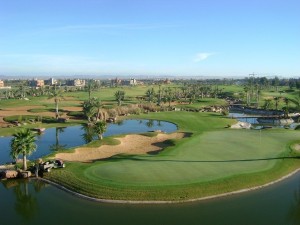 Golf leisure par excellence! Indeed, this is a very nice 9-hole course (2299m), directed by Alain PRAT, restoring the main southern atmospheres: sun, shade and freshness. BY 32 divided into, BY 1 5 3 BY 4, 5 BY 3.
The Atlas Marrakech Golf Club offers a fairly technical course with many lakes. In addition, the Club House is very nice and Manu is a graduate of the hotel school of Le Touquet-Paris-Plage.
PGP – PALM GOLF PALMERAIE
27 holes
Review of Philippe POUMAERE - Manager sejour-maroc.com:
"It's a beautiful course where the big game is privileged. The par 3 are difficult, and water regularly invites my balls! I try not to play the Weekend, because the neighbor is noisy NikiBeach."
Adress: Gardens of the palm, the circuit Palmeraie, Marrakech BP 1488
Tel: +212 524 36 87 66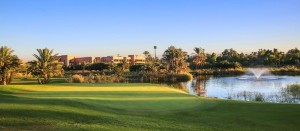 The Palmeraie Golf Club Marrakech is enjoyable for golfers of all levels. And its creator is none other than Robert Trent Jones Golf 18 hole Palmeraie Golf Club . Since 2011, an extension of 9 holes was born: new greens, bunkers and other targets were added. The panorama of the 27 holes of PGP, refreshed by eleven lakes, is unique. Finally, in all seasons, this beautiful journey of Morocco, was elected Best Golf Resort in Africa in 2006 at the World Travel Awards .
AMELKIS GOLF CLUB MARRAKECH
27 holes
Review of Philippe POUMAERE - Manager sejour-maroc.com:
"Probably the only Golf of Marrakech where I play my disability! Very wide, it is also tolerant. I like the Golf Amelkis and the welcome is always warm."
Adress: Old Route de Ouarzazate - Marrakech
Tel: +212 524 40 44 14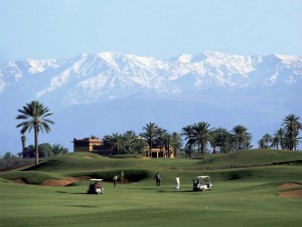 The architect Cabell Robinson designed this difficult and very technical. Indeed, the Golf Amelkis Marrakech is a hilly, bumpy, with hills, blinded departures, traps on every hole. A path strewn with obstacles with large bunkers defending each green. Thus, the Golf Amelkis is the recommended course golfers confirmed through its length.
SAMANAH GOLF CLUB MARRAKECH
18 holes
Address: Route d'Amizmiz 8 km from Marrakech Airport
Tel: +212 524 483 200
Samanah Marrakech Golf Club is a golf course designed by the firm NICKLAUS DESIGN. 72 6800 m respecting the USGA standards. Beautiful hilly Golf on Route Amizmiz live Takerskout Lake Lala. An Academy Golf David Leadbetter. The golf cart is recommended. The golf links and request!
AL MAADEN GOLF MARRAKECH
18 holes
Adress: Sidi Youssef Ben by Ali 40 000.
Tel: +212 525 065 065
No doubt the golf in Marrakech most appreciated of 2012. With a total length of 6540 meters (7152 yards). The Golf Al Maaden Marrakech is signed by the famous architect Kyle PHILIPS. Being hidden behind the Royal Golf Club , all tourist AL MAADEN advantage of this beautiful golf course unique. Furthermore the quality of its fairways and greens of its fact the favorite course for golfers in 2012.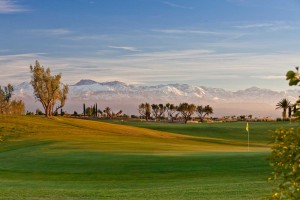 ASSOUFID GOLF CLUB MARRAKECH
18 holes : 6526 m of happiness!
Address: Avenue Guemassa, Km 10. Marrakech.
Tel: +212 525 06 07 77
The Assoufid Golf Club Marrakech is called one of the finest courses in the world by the professionals. This splendid and spectacular golf in Marrakech 18 hole course is designed by Niall Cameron. A natural movement, a semi-desert environment with only 30 hectares of turf.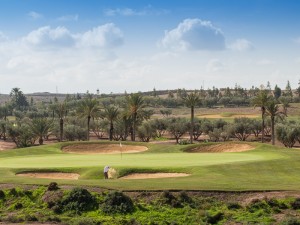 MONTGOMERIE – CITY CLUB
18 holes + 9 schools holes (pitch and putt)
Adresse: Avenue Guemassa (route de l'aéroport)
40 000 Marrakech – Maroc
Tel: +212 525 06 07 77
The completion took place in September 2015, which is a big advantage for the trainings.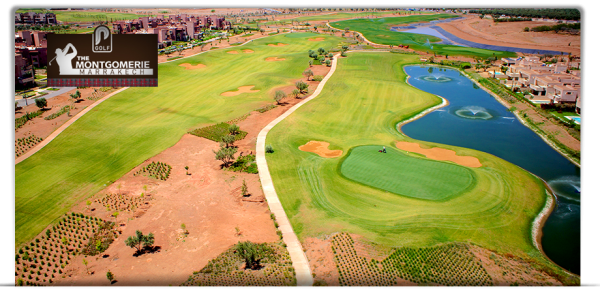 NORIA – Rte de Tahnaouhout
18 trous
Adresse: KM 10 – Rte d'Amizmiz
40 000 Marrakech – Maroc
Tel: +212 524383859
Opened in April 2014.
The Noria Golf Club Marrakech very technical and varied. So, this is golf with multiple environments par excellence.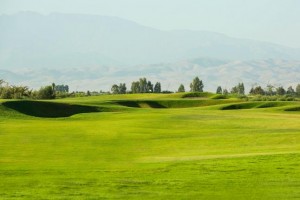 PGO : PALM GOLF OURIKA
18 trous
Adresse: Route de l'Ourika – Marrakech
Tel: +212 524 21 21 25
Opened in November 2015
Beautiful golf in Marrakech perfectly equipped on the Road of Ourika (Atlas Gardens).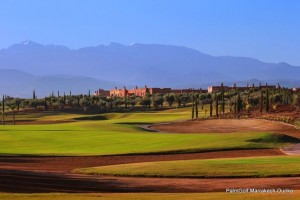 With GPS equipped carts that positions your ball and the distance to the nearest centimeter!
Moreover, the price of green fee is advantageous, especially if you earn both Palm Golf during your stay.