The best day of your life with Marriage Marrakech
Marriage Marrakech : Discover a new way to celebrate the happiest day of your life. Indeed, by its mild climate and the hospitality of our teams on site, Marrakech is a destination for organizing your wedding . In addition, our team of wedding planner makes you share his experience and passion to guide you calmly.
So, stress, or pressure to your marriage successful at every moment, we are listening and we direct you to organize your wedding .
Contact our office in France +33 320 66 07 07 or in Morocco +212 661 44 64 88 or by email contact@sejour-maroc.com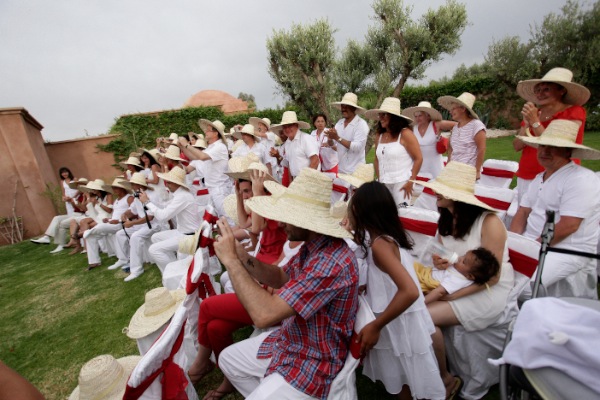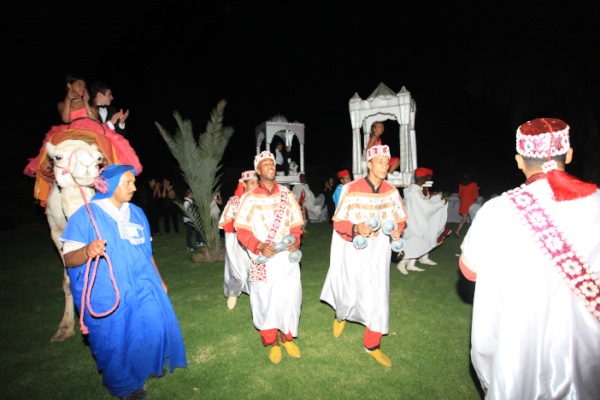 In recent years, Marrakech has experienced unprecedented success with its exceptional climate.
Marriage Marrakech soon 15 years of experience in the wedding and party!
Stay-Morocco will discover a magical city, mystical places where your wedding in Marrakech will be like a fairy tale in which you play as the main characters . You have always dreamed of this day to be the princess and your prince to pick you up in his carriage, now is achievable.
How about a place such as Villa Adnaa or Villa Mexance to Marrakech for you? Huge mansions in beautiful secure domains like there is little to Marrakech .
Check out the pictures of Nawel and Florian Wedding performed by "THE SETTINGS OF ELO"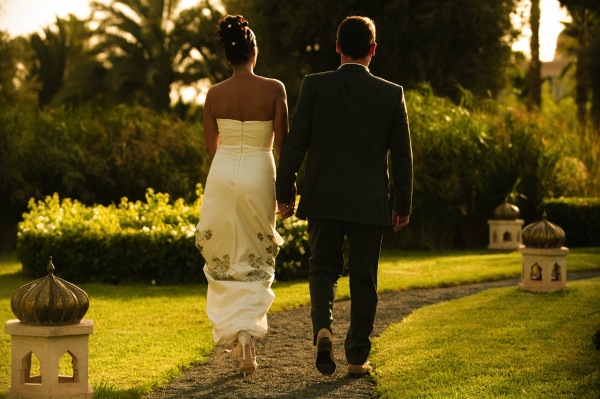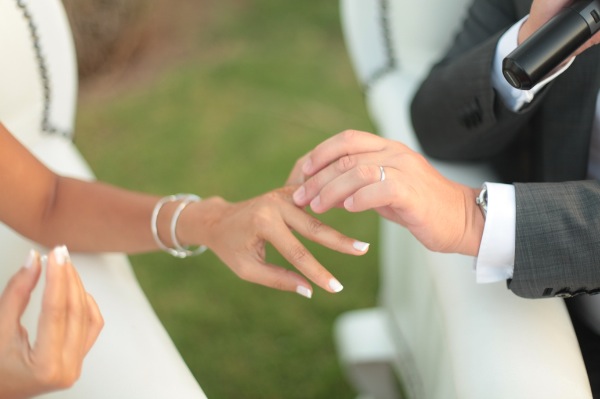 Christelle and Gilles. 06/10/2017:
"B ravo ... exceptionnel..magique..des glitter in his eyes when we planned to say oui..nous have entrusted our happiness stayed Morocco ... just perfect !!! Marrakech of..de the best we thank omar..philippe..nouria..asma ... and others ... medhi the photographer ... the dream is pure high end ... .. services..prestations reactivity (our lost luggage in Madrid) and a kindness and ALL perfect ... we just want to say THANK yOU ... .you summers EXCEPTIONAL"
---
The brother of the groom… 09/2015 :
"We celebrated the wedding of my brother, Domaine AKHDAR. And everything was perfect: a beautiful setting, beautiful villas, ultra responsive and friendly staff, mini buses to travel to Marrakech, a service without any quack and yet many of us for some with high requirement.
While say other than EXCELLENT. And congratulations for this wonderful place where we could combine relaxation and celebration."
---
Hugo & Marie – 05/2015 :
"Just returned from our stay in the villas and Moira Salamouni we held Marie and I sincerely thank you for the amazing moments we have lived.
Indeed, we will keep an indelible memory in both the idyllic, but mainly in the impeccable service and your quality benefits that we witnessed. Our family, but also our friends were filled, we have not heard the last of the "Marriage in Dar Moira!" A big THANK YOU to you and very soon.
---
Manon & Richard – 05/2014 :
"Philip, you promised us the best day of our lives ... Thanks that was the case. We have trusted and we are delighted. So thank you for your organization, thank you for the small gestures and touches that make all the difference. Thank you for everything."
---
Asnaa & Khalid – 09/2013 :
"Thanks and Congratulations for your professionalism at all times. We were not easy customers and the whole team has been great. The weather was with us, and the big day was a great day for us and our families. Thank you."
---
Cyril & Céline – 07/2012 :
"Again, thank you for our wedding so wonderful. I'll ask our guests to put a message on tripadvisor because everyone loved it."
---
Caroline & Aurélien – 05/2012 :
"Just a quick note to thank you for this fantastic wedding. We were sure that we could give you our trust. We are drowning in congratulations. Thank you to share our appreciation to all your staff. Again thank you - Friendships"
---
Sabrina & Frédéric – 06/2012 :
"Magical, Wonderful, Wonderful ... what to say? I believe that no word is strong enough to talk about this area of ​​our villa, staff! Thank you all for this wonderful wedding that you gave us! We would never have imagined something so beautiful..."